If you're looking for a high quality bag to carry your laptop or tablet in, you'll want to buy a leather satchel bag. The durability of leather means that your electronics will be well protected, and that your bag will last for a long time.
While there are a number of quality leather satchels on the market, there are some bags that are far better than others. These bags consistently receive great feedback from customers, and offer a tremendous amount of value for the price. If you want to get the most for your money, you'll want to give these bags a look.
Saddleback Bags
Saddleback offers leather satchels made from the highest quality leather. They leave the natural markings on the leather intact, giving the bag a distinct appearance. Their bags offer a number of helpful features, including interior key clips and the option to convert a bag to a backpack.
Bags From Alexander McQueen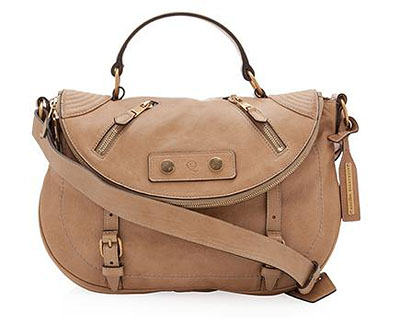 One leather satchel that's very popular with women is the Alexander McQueen mini padlock bag. This bag comes in a number of beautiful feminine colors, including red and pink. It also has some unique details, like the trademark McQueen skull padlock. It also features tonal top stitching.
Proenza Schouler Satchels
People who are looking for a splurge will be amazed by the Proenza Schouler medium satchel. This bag is made from vegetable-dyed leather, and features a black jacquard lining. The quality of the bag is truly incredible, and it's well worth the high price tag.
Col. Littleton Bags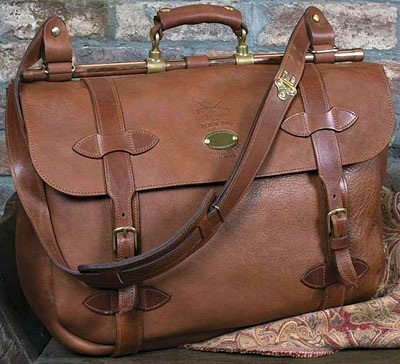 Col. Littleton makes an excellent leather business bag. Their bags are constructed from a dry milled leather, and feature soft leather gussets on the side. They include a serialized I.D. plate, as well as a copper tube that ensures weight is evenly distributed when the bag is being carried.
Kors Selma Selection
Those looking for a clean and sophisticated bag with a lot of options will love what the Michael Kors Selma collection has to offer. The bag is available in more than a dozen different colors, and all of them are made from the highest quality of leather. The bag features clean lines and simple details that are very appealing.
Tignanello Classic Beauties
Another fantastic leather satchel bag is the Tignanello Classic Beauty satchel. This bag features embossed leather with unique and beautiful floral detailing. It's made from a vintage leather that looks and feels luxurious. It also features beautifully made brass-tone hardware that gives the bag a standout appearance.
Cambridge Satchel Company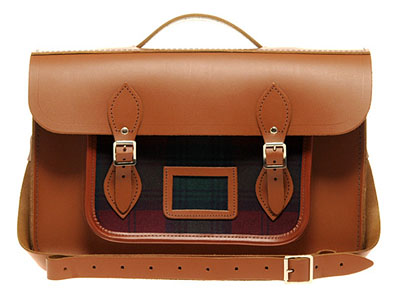 The Cambridge Satchel Company sells leather satchels that are handmade. Their bags come in a wide variety of colors and styles. Some bags feature prints, while others are fairly plain. If you're looking for a bag with handmade details, you'll love what they have to offer.
Frye Satchels
Although the Frye company is primarily known for their leather boots, they also make a number of beautiful satchels. The bags are made from a distinct antique full grain leather, and feature beautiful and unique detailing. The bags have a hinge closure, and will keep any items well protected.
Bags By Levengers
If you want a leather bag with a lot of pockets, you should look at Levengers offerings. Most of their bags include a number of side pockets, allowing you to take everything with you when you carry your laptop. The bags also feature beautiful stitching and simple yet stylish details. They allow you to stay organized with style.
Get A Fossil
Fossil also offers beautiful and affordable leather satchels. Some of their most beautiful satchels are under $200, and they're still made from very high quality leather. Most of their bags feature silvertone or brasstone hardware, and they include a number of side pockets as well.
Take a Coach
Coach's leather satchels are very popular, and with good reason. Their bags are typically made from a soft-grain leather, and they all feature beautiful detailing. Coach is known for their wide selection, and you'll be able to find a leather bag in your style no matter what kind of bag you're looking for.
Summing Up…
If you're looking for a leather satchel bag, check out one of the options above. All of the bags are completely functional, but they're also beautiful and well made. They're all bags that you'll be able to enjoy for many years to come, and they're all bags that will stand the test of time.