So you found a leather product that you really like and can not believe the price! You don't understand how leather be so cheap! Don't be fooled, not all leather is equal!
One of the many terms that cause confusion in leather products is the use of terms such as "bonded leather". What exactly does it mean? In this article we will examine the differences between bonded leather and real genuine leather.
Bonded leather can at times legally be called genuine leather, real leather, vero cuoio, etc. This is because, scientifically speaking, it is real leather; however, the quality of the material is not even close to the real thing as we understand it.
Bonded leather is partially leather; however, by law it only has to be around twenty percent leather.
How Is Bonded Leather Made?
Leather does not come in long industrial sheets like man-made materials do. Factories that work with leather have to work with the natural shapes and sizes of animal hides. As you can imagine, this causes a lot of waste with cutoffs and small unusable pieces of hides.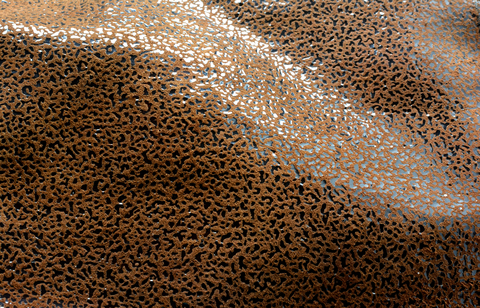 An Example of Bonded Leather. © Athinais | Dreamstime.com
These scraps are collected together and sent to a specialized factory to be made into bonded leather. The pieces are all ground together in a special machine in order to make a kind of mulch. These small pieces of leather are then glued together with polyurethane and "bonded leather" is born.
The look and sometimes the smell can be very convincing. A bonded leather product that is put together well can be hard for the average person to tell apart from real cut pieces of leather. Unfortunately, as previously mentioned, these products can legally be labeled as real leather.
You may be asking, however, what difference does it really make if something is made from or covered with bonded leather vs. a true cut piece of leather. As long as it looks real and costs a lot less what is the harm in it?
The answer depends on the product that you are buying. This article will continue by examining the pros and cons of three of the most common products that are made using bonded leather.
Leather Belts – Bonded Leather vs Genuine Leather
The most common use of bonded leather is in belts. In the store, a belt made from bonded leather is very difficult to tell apart from one that is made out of solid pieces of genuine leather.
The difference, however, will quickly be seen when you use the belt. A true genuine leather belt may last twenty years or more. A true leather belt will never split in half from normal use.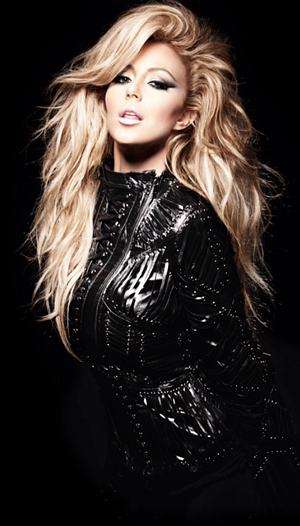 Girl in a fashion leather jacket
A bonded leather belt, however, may split completely in half within months if it is worn tightly. The best case scenario is that it will last a few months before starting to split where you wear your buckle. Even if it does not completely split in half, it will get cracked and look ugly in no time.
Leather Jackets – Bonded vs Genuine Leathers
If you are looking for a riding jacket, beware of bonded leather! While the price is tempting and the jackets are usually very nice looking, the strength just is not there.
It is important that your riding jacket be strong enough to provide protection in case of an accident. Real leather riding jackets are far more resistant to damage than bonded leather could ever be.
If you are looking for quick fashion items, a bonded leather jacket is great. However, if you are looking for safety and long lasting durability, real genuine leather is the only way to go.
Genuine Vs Bonded Leather In Furniture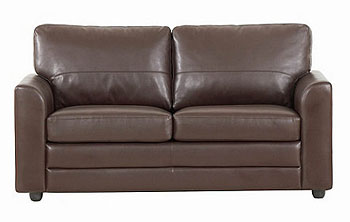 Real genuine sofas are really incredible pieces of furniture. If you have ever owned one you probably really appreciated its qualities.
Real leather sofas acclimate to your body's temperature whether it is hot or cold out; bonded leather does not. In fact, it is colder in the winter and hotter in the summer, just the opposite of real leather.
Real leather ages very nicely and lasts a long time; bonded leather does not. It wears very quickly and does not get better looking with time.
Final Thoughts
In conclusion, if you want something quick and fashionable and if you can afford to keep replacing it, you may prefer bonded leather. However, if you want a good quality product that will look and feel great for a long time, real genuine leather is the only way to go.