No matter what type of office job you have, it matters what chair you sit in daily. If you work for someone else, you're at the mercy of the company. Perhaps you've sat in a not-so-comfortable chair for hours on end in the past. When work is done for the day, your behind hurts. When you get home, you're wiped out, just from sitting on an uncomfortable surface all day long.
Are You Sitting Comfortably?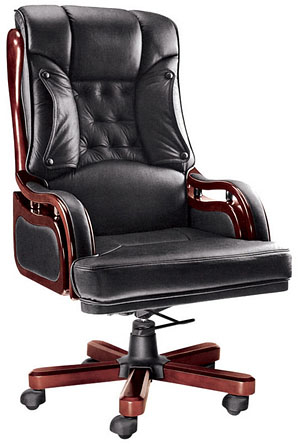 An executive leather office chair can change those circumstances. Whether you are working from home, or you're a business looking to make your employees more comfortable, you need to realize just how much of a difference a comfortable office chair makes.
A nicely cushioned leather office chair will help keep you comfortable while you're working, providing for much better efficiency on the job. Not to mention, it makes for better posture and better health. Sitting day-in and day-out in an uncomfortable chair can lead to back problems and other health-related issues.
Let's say you're the person that is setting up your home office. You have all kinds of equipment and supplies to consider purchasing, and you're definitely on a budget. You could opt for the cheap office chair to save a little money. But, would it really save you any money in the long run?
Remember that a comfortable chair means better efficiency and a smile on your face. Plus, there are companies that are able to make the executive leather office chairs more affordable for everyone. You're talking easy financing terms with monthly payments and fast approval.
Avoiding Cheaper Chairs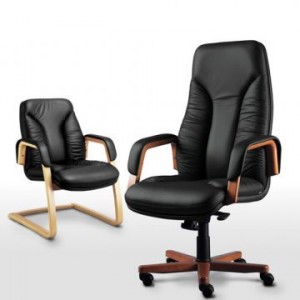 Some cheaper chairs you might look at provide the illusion that you will be comfortable. Some may even provide a nice level of comfort for a month or two. However, a truly luxurious leather office chair is going to retain its extra padding, providing the cushioning you need each and every day.
And, don't go for those office chairs that only provide support halfway up your back either. Instead, a full-length leather office chair is what you need for adequate support. It's not just your back that is at stake but your head and neck.
With a comfortable office chair, you're going to find that you finish up work feeling much more relaxed. Sure, work is work, but you will notice the difference.
It's time for a furniture upgrade. Whether you opt to make regular payments, pay an upfront discounted price or a combination of both by utilizing the "buyout" option after a few months, your new chair is waiting for you.
Chair Adjustments
You can adjust your chair to different settings so that you are always comfortable at your desk. Plus, you don't have to worry about wear and tear when it comes to a luxury leather office chair. Think about that because you would be buying two or three cheap chairs before you purchase another luxury leather chair, and you would never have felt the comfort.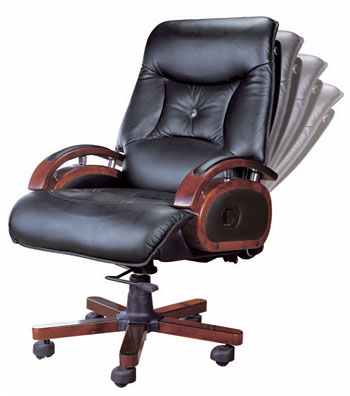 Given the efficiency it provides, it pays for itself. Don't you want extra room when sitting in your chair so that everything feels spacious? The executive leather office chair models you can choose from are both over-sized and over-stuffed!
Regular office chairs aren't even made to provide the best comfort for smaller people, let alone the big and tall. Plus, if you're going to exude professionalism, you don't just need the right comfort and support, but you need the right image.
When it comes to choosing luxury leather office chairs, it's not only comfort but style you're thinking about. There are those that provide you with the more classic, antique look, and there are those chairs that are more contemporary in nature.
You can browse different brands and models online, such as the Commodore II for example. Some chairs can be thousands of dollars, but you're going to be quite surprised at the discounts you can find on luxury office chairs online.
Say goodbye to lower back pain and poor circulation issues. More ergonomical issues have been addressed as well, such as a waterfall front seat, where your lower legs are relieved from extra pressure.
Don't forget arm rests, as these need to be not only comfortable but sturdy. Are you looking for a wooden or metal frame? Each part of your executive office chair needs to be tailored to your comfort. Only then will you feel and do your best at work!